"I always preach that the goal in treating patients is to allow the patient to perform at optimum levels and be able to go through their every day routine without pain.
Too many people sacrifice the quality of their life because of an ache or pain that could be corrected. His commitment to decreasing pain and increasing quality of life was recently profiled by WKCY TV.
As Chiropractors, we make adjustments that correct the cause of the problem instead of treating symptoms.
We make the pain go away for good, not just until a prescription runs out. We employ a science that helps the body heal itself naturally, without drugs and without surgery.
As a result, our patients are healthier, happier, and just plain feel better."
— Dr. Solomon L. Cogan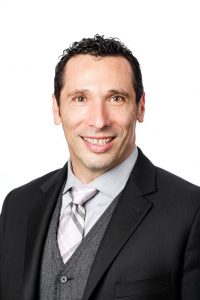 Dr. Cogan is a licensed chiropractor in the State of Michigan and is the founder of HealthQuest, one of the leading Chiropractic groups in the United States and Michigan's largest group of Chiropractic offices.
With multiple offices and many talented Doctors, HealthQuest conducts over 100,000 office visits each year. HealthQuest patients include an olympic gymnast who has won gold, silver and bronze medals, the Detroit Lions football team (2002 – 2015), and thousands of people in Michigan that need to perform at work every week. Dr. Cogan was recently featured in an article by Chiroeco.com which discussed the development of HealthQuest since its founding entitled "Aiming Higher: How Dr. Solomon Cogan has played by his own rules when it comes to managed care and building wealth". The expansion of HealthQuest was also profiled by ACAtoday.org in their article "Room for Growth".
Dr. Cogan is a firm believer that chiropractic care is essential and fundamental to the well being of every person. His vision is to continue expanding the HealthQuest group with professionals that share his passion for chiropractic care. He is a frequent lecturer, very active in the Michigan Chiropractic Association, and a catalyst in the United States health care industry.
Education:
December 1988, Undergraduate Studies, Michigan State University
August 14, 1990, Bachelor of Science in Human Biology, National College of Chiropractic
April 11, 1992, Certificate of Internship, National College of Chiropractic
April 11, 1992. Dissection of the Human Body, National College of Chiropractic
April 11, 1992, Physiotherapy, National College of Chiropractic
April 11, 1992, Doctor of Chiropractic, National College of Chiropractic
Licenses Held:
Licensed in the State of Michigan
Licensed in the State of Illinois
Licensed in the State of Georgia
Licensed in the State of Delaware
Licensed in the State of Ohio
Certifications:
June 1991, Certified, Motion Palpation
April 1992, Certified, X-Ray and Spinography
April 1996, Certified, Surface Electromyography
Awards, Grants:
1987, Michigan Competitive Scholarship
1990, Colonial Sanders Scholarship
1991-1992, Who's Who Among Students in American Universities and Colleges Award-published
1991-1992, National Dean's List-published
1991-1992, Academy of All American Scholars-published
1991-1992, National College of Chiropractic Alumni Scholarship
1991-1992, Chicago Block Service Group Scholarship
1994, MMS Chiropractor of the Year Award
2012, Michigan Association of Chiropractors, Leadership Award
Positions Held:
Extension Faculty Member, Palmer University
Extension Faculty Member, Logan Chiropractic College
Extension Faculty Member, Life University
February 1996, Founding Member, International Chiropractors Association Counsel on Fitness and Sports Health Sciences
March 2002 – 2015, Team Chiropractor, The Detroit Lions
February 2005 – December 2012, Governor appointed member, Michigan Board of Chiropractic
January 2006 – September 2006, Vice Chairman, Michigan State Board of Chiropractors,Disciplinary Committee and Chairman, Rules Committee
March 2006 – February 2009, Vice President, Pro Football Chiropractic Society
May 2006 – December 2012, State Appointed Delegate, National Board of Chiropractic Examiners
May 2006 – December 2012, State Appointed Delegate, Federation of Chiropractic Licensing Boards
September 2006 – December 2012, Chairman, Michigan Board of Chiropractic
November 2006 – November 2009, Examiner, National Board of Chiropractic Examiners, Part IV
May 2011, Examiner, National Board of Chiropractic Examiners, Part IV
February 2009, Member, National Board of Chiropractic Examiners, Winter 2009 Part III Test Committee
February 2009 – 2013, President, Pro Football Chiropractic Society
January 2013, Honorary Fellow, Federation of Chiropractic Licensing Board